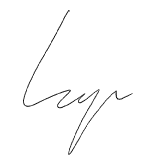 Prof. Pierre-François Leyvraz
General Director
Located in the heart of the Lake Geneva "Health Valley", CHUV is one of Switzerland's 5 university hospitals and one of the 10 best in the world, according to the 2019 classification by Newsweek magazine.
Our public service hospital plays a leading role in the fields of medical care, research and training, thanks to its collaboration with the Faculty of Biology and Medicine at the University of Lausanne (UNIL). With a vision of medicine at the crossroads of the sciences and humanities, CHUV also has numerous links within Switzerland and abroad.
I hope that the pages of this website that we present to the world, as well as the In Vivo selection of projects below, will help you to gauge the pulse of our hospital: every project makes its own contribution towards the "thinking health" of the future.
Enjoy!
Key numbers
Explore our hospital's 2018 profile via a few key figures.
1,8
billion (annual budget in Swiss francs)
0
patients hospitalised
0
employees
0
nationalities
The multi award-winning In Vivo magazine published by CHUV and produced in conjunction with the LargeNetwork agency offers an overview of medical innovation in French-speaking Switzerland and throughout the world. With the "Think health" editorial line, it first tackles the issues of health policies and the ethical aspects of modern medical practice. The magazine has a print run of 17,500 copies, is translated into English for the digital version, and features an infographic supplement called In Extenso.