Humanitarian activities
Humanitarian activities are a tradition at our hospital, which has been working abroad for nearly 60 years.
In line with its treatment and training missions, CHUV receives patients in close collaboration with NGOs, travels for complex operations or emergency interventions during catastrophes, and shares its expertise with local teams.
Key numbers
Discover the figures for our 2022 humanitarian work.
0
missions abroad
0
days spent on these missions
0
patients welcomed to CHUV
0
m3 of material donated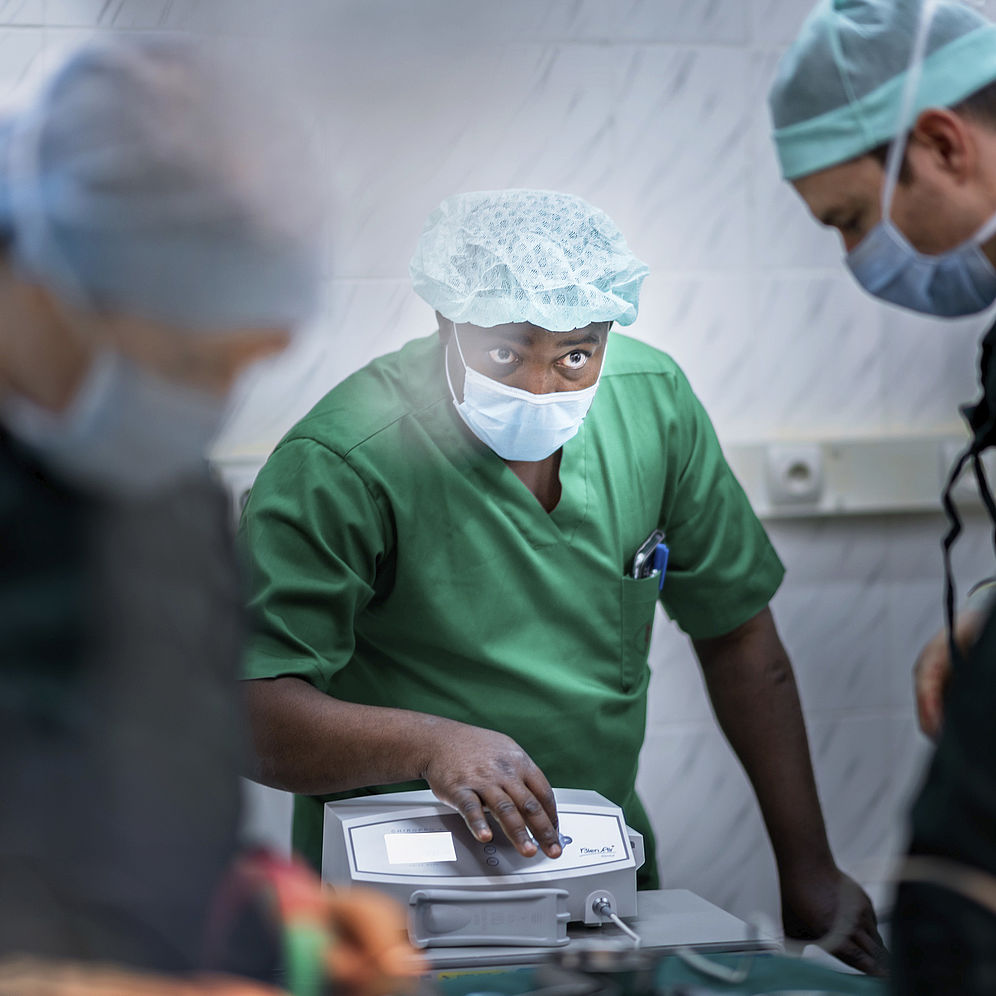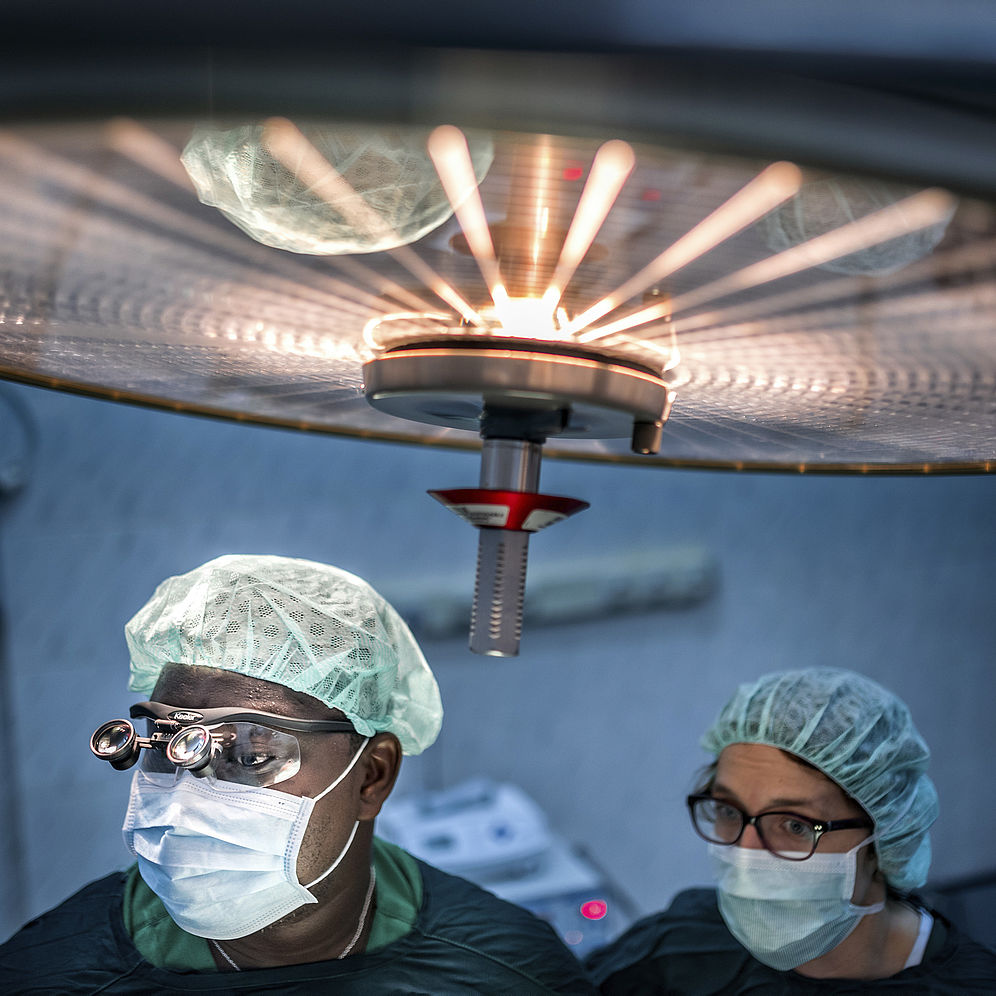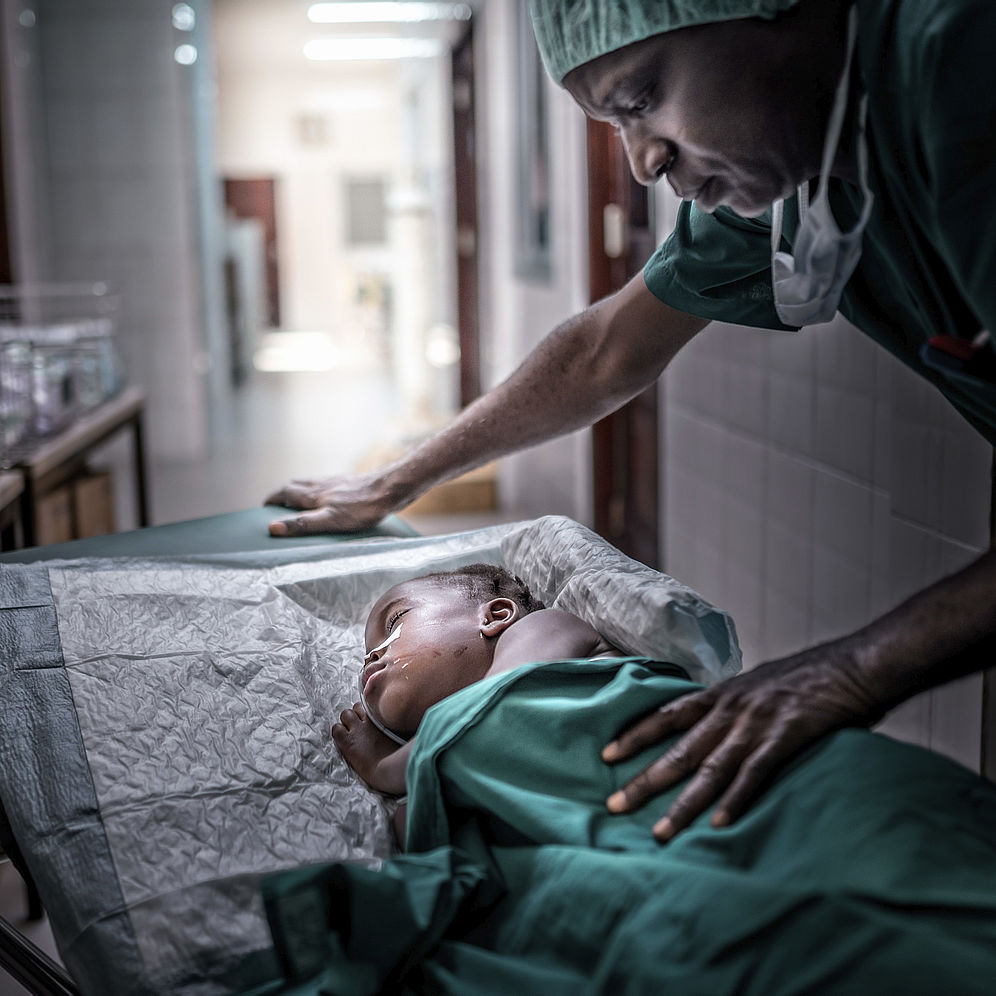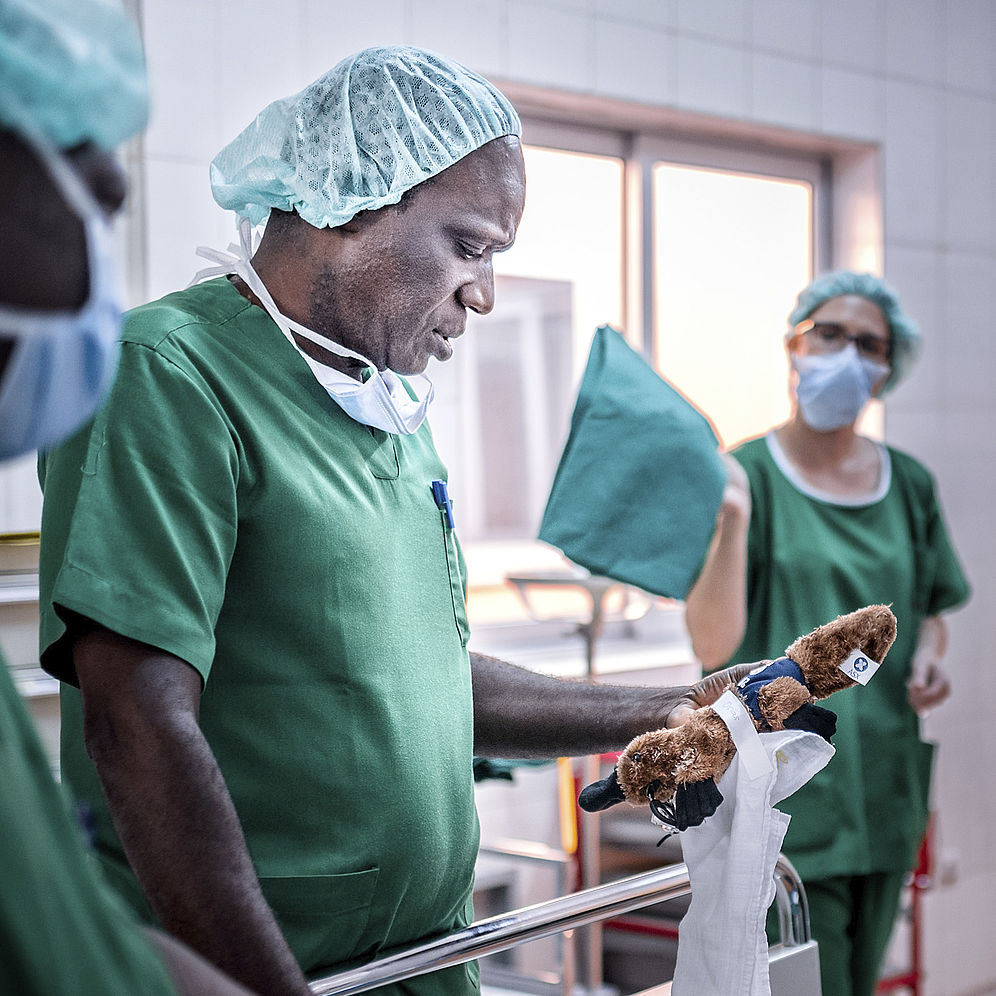 Humanitarian missions
In 2022, CHUV employees took part in 8 humanitarian missions in Senegal, Guinea Conakry, Benin, Ivory Coast, Burundi, Tanzania and Lebanon. They treated complex cases and have shared their expertise and operating techniques with professionals in the field, allowing them to take over patient care in the long term. The hospital has also hosted one doctor in Lausanne.
Welcoming young patients
For nearly 60 years our hospital has been welcoming young patients via NGOs for specialised surgery, mainly cardiology, paediatric surgery and ENT.
Aid to NGOs
Since 2004, CHUV has supported NGOs in terms of development support, whether through financing or sending employees on temporary missions.
Donations of materials
CHUV donates medical equipment no longer needed for its activities. In 2022, no less than 6 m3 of material was sent abroad.
The Foundation CHUV aims to get the community involved in supporting its treatment, research and training missions. The philanthropic gestures received at the Foundation aim to optimise patient care and develop scientific knowledge in the field of health for the good of all. Patients, their family and friends, the community and the medical and care staff are at the heart of its activities.