An in vivo microscope of brain activity, using MRI
In the Department of Medical Radiology, Professor Ileana Jelescu has received an ERC Starting Grant 2022 to develop FIREPATH, the first non-invasive technique to map activity in the brain white matter on a clinical MRI.
These maps of information flowing through the brain could be very useful in neurosurgery, to better define the regions that should be preserved during an operation, as well as in neurology and psychiatry, for the diagnosis and monitoring of diseases. To access this information, it will be necessary to detect the fluctuations in cell membranes that accompany the transmission of information.
FIREPATH is complementary to Jelescu's Eccellenza research grant, which aims to transform MRI into an in vivo microscope of brain structure. Both projects use the equipment of the Center for Biomedical Imaging, of which the CHUV is a founding member.
Project Ambassadors (CHUV)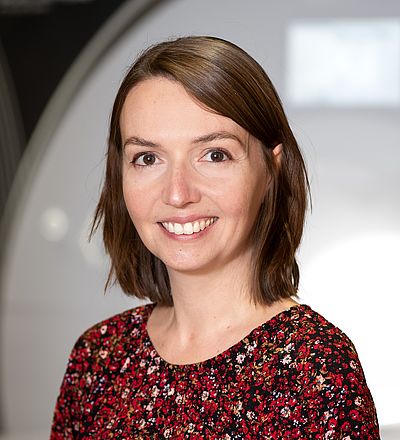 Prof Ilena Jelescu
Department of Medical Radiology
The Foundation CHUV aims to get the community involved in supporting its treatment, research and training missions. The philanthropic gestures received at the Foundation aim to optimise patient care and develop scientific knowledge in the field of health for the good of all. Patients, their family and friends, the community and the medical and care staff are at the heart of its activities.