Host determinants of severe COVID-19, learning from extreme cases
Supported by the SNSF, this research project is based on the hypotheses that severe presentation of COVID-19 results from genetic predisposition and that transcriptomic profiling at an early stage may help predict adverse outcomes.
Co-directed by Pierre-Yves Bochud, senior consultant in the Infectious Diseases Service at CHUV, and Carlo Rivolta, director of the Ophthalmic Genetics Unit at the University of Basel, this project has been awarded a grant of 300,000 Swiss francs over two years by the Swiss National Science Foundation (SNSF).
The study aims at identifying genetic factors and/or early gene expression (transcriptomic) profiles that are predictive of severe infections. Such patients may benefit from prophylactic measures or early interventions to prevent complications.
The researchers have established a network to collect samples from patients with COVID-19 in different regions of Switzerland.
The research data are set to be published as soon as the project ends, so that they can be used by scientists and authorities all over the world.
Project Ambassadors (CHUV)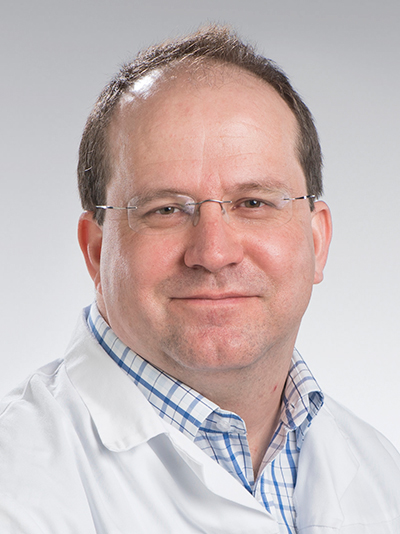 Prof Pierre-Yves Bochud
Senior consultant, Infectious Diseases Service
The Foundation CHUV aims to get the community involved in supporting its treatment, research and training missions. The philanthropic gestures received at the Foundation aim to optimise patient care and develop scientific knowledge in the field of health for the good of all. Patients, their family and friends, the community and the medical and care staff are at the heart of its activities.